"Strangers in the Land of Strangers"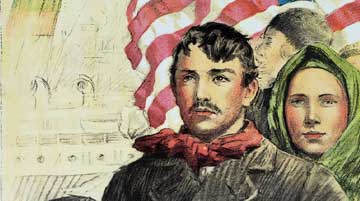 This resource was recommended by the website
http://www.pbs.org/
which provides educational resources for teachers of K-12 American schoolchildren. The link
here
shows all of the resources available through the website on the subject of immigration in America.
A significant number of the resources tend to focus on immigration today rather than the history however the resource "Strangers in the Land of Strangers" from Pennsyvania Historical Society focuses on the life of immigrants throughout times of conflict ranging from the Revolution up to the Civil Rights movement.
The resources available seem to sometimes show a balanced view of immigration includes both the good and bad of the treatment of immigrants. This is particularly evident in the World War Two section which includes a
poster
asking citizens to report anyone who is spreading rumours about the war.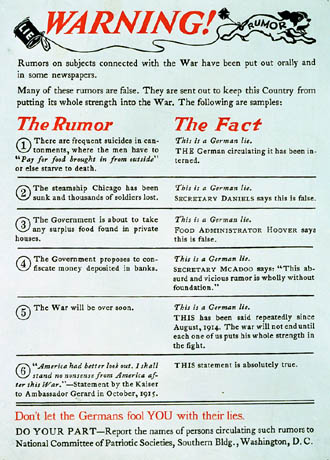 This particular poster demonstrates how in times of conflict, German residents in America became stigmatized, perhaps in a similar way as muslims after the 9/11 attacks. This would perhaps be a useful resource to link the past with the present by using
this resource
as a continuation of the the "times of conflict" theme.